Today I had the morning off, I have a cut on my foot and its not getting better by being in the water everyday. So i took the morning off and thought it would be nice to get some photos of sara surfing in the morning..  We just found out that RED BULL are going to start sponsoring us with our walk to the surf because its so extreme. Most mornings we leave in the dark and have to walk down the path thats full of dangerous obstacles, first its the crazy Dog then the Train that can come at anytime, if you can make all that way without getting hit, you have the most dangerous of all the ROAD. Its full of crazy buses that don't stop for anything, they will pass on blind corners and ever get 3 buses wide on some parts of the road and thats with out a passing lane. Today Sara was the only one in the water for about an hour, so i got some great shoots before everyone come. It was just us and the fishermen living the early morning dream ..
One of the CRAZY buses —- HELP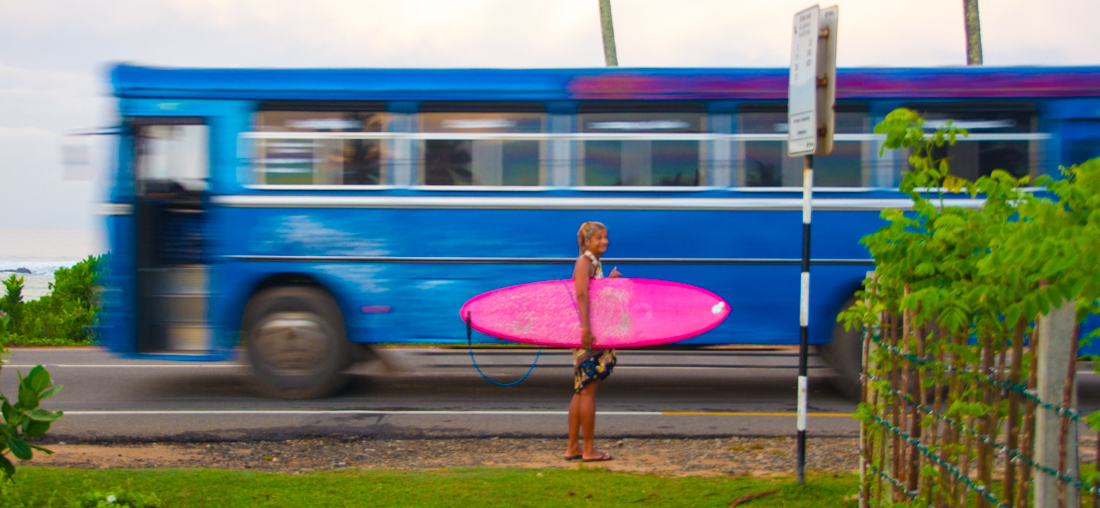 The local DoGG always happy to say hi…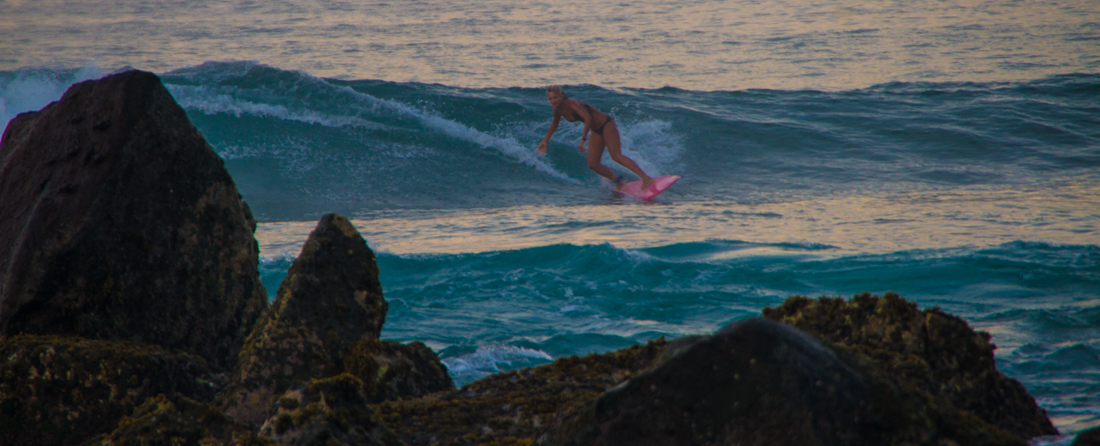 Even the Pro's take some falls !!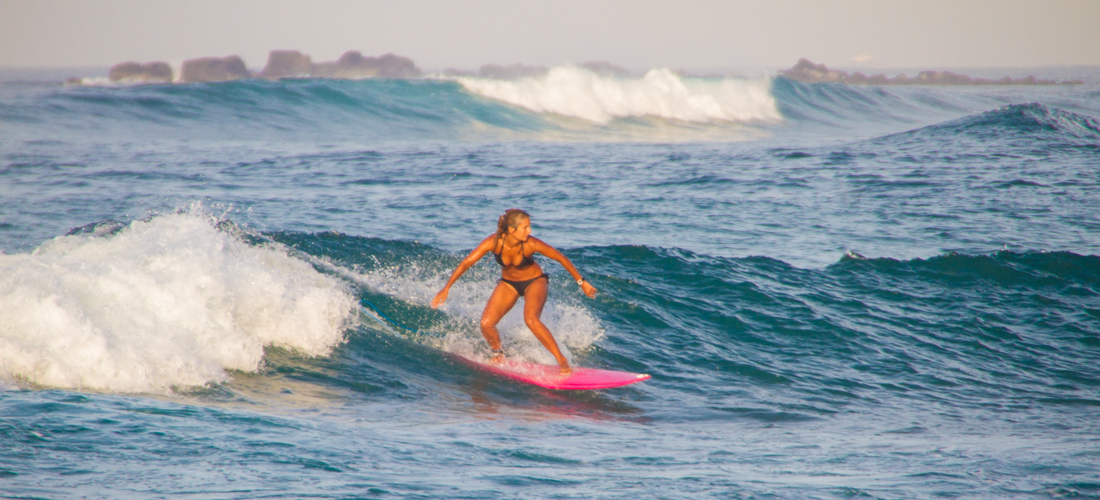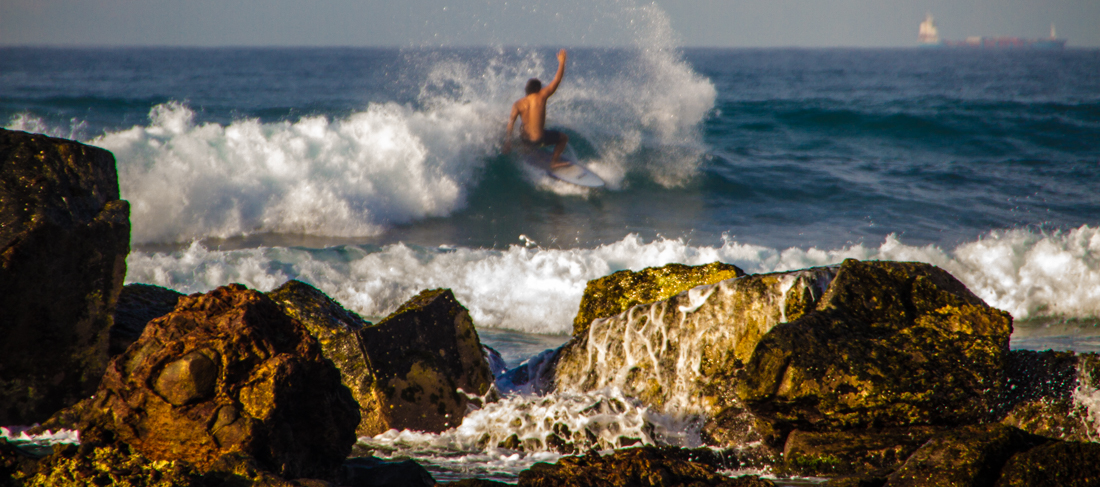 Sara and one of the fishermen, just chilling on the morning sun 🙂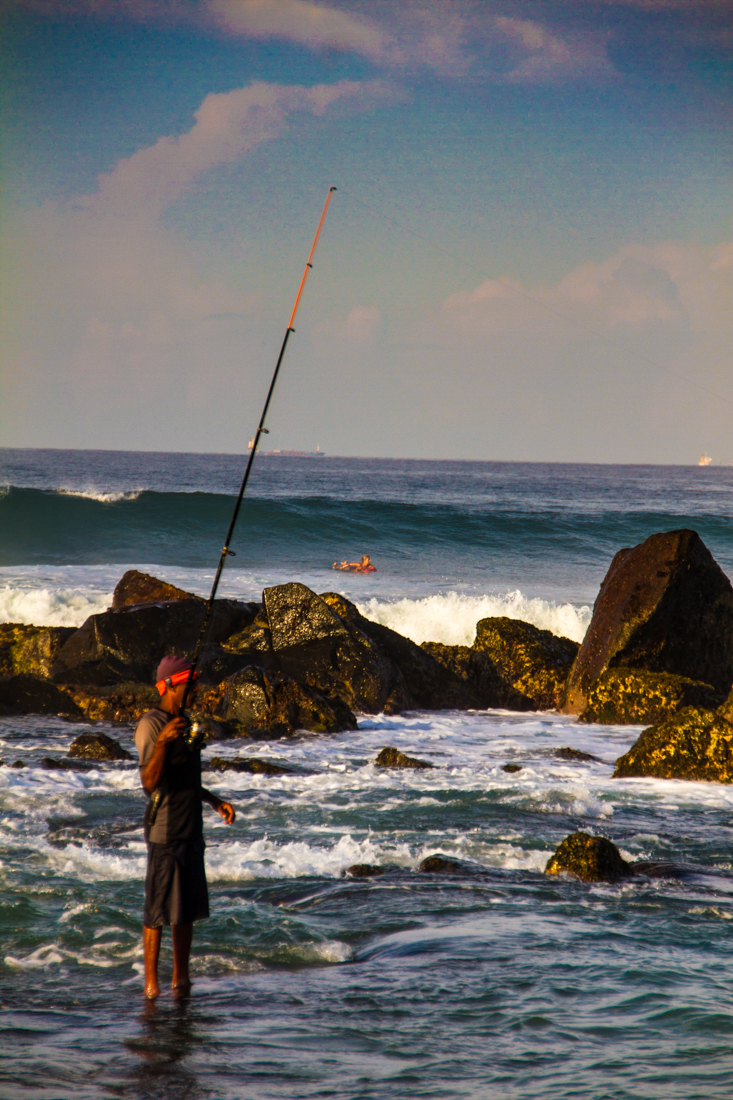 Great start to the morning 🙂