I was to tired to drive all the way back to Kuta yesterday so we decided to stop in Canggu for a night and celebrate Paxitos b-day.
Having birthday brekkie at Canteen after two hours on the scooters from Medewi with to much time behind trucks spewing their fumes in your face.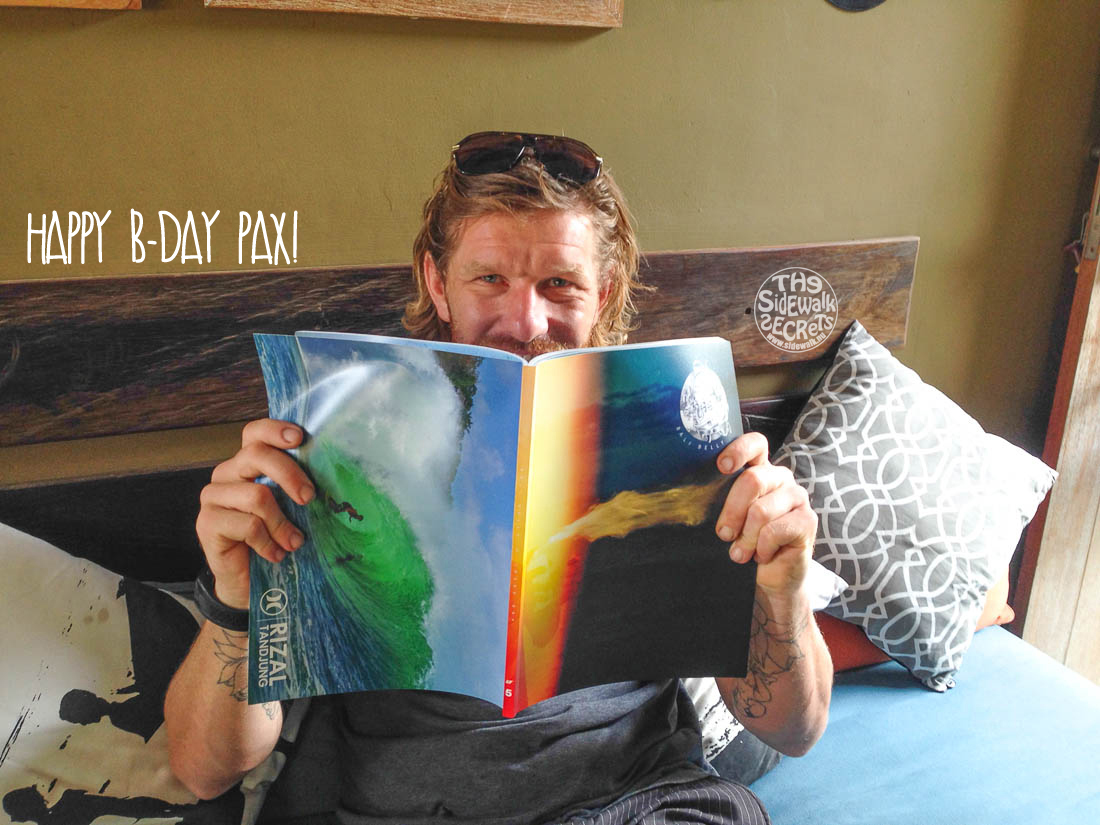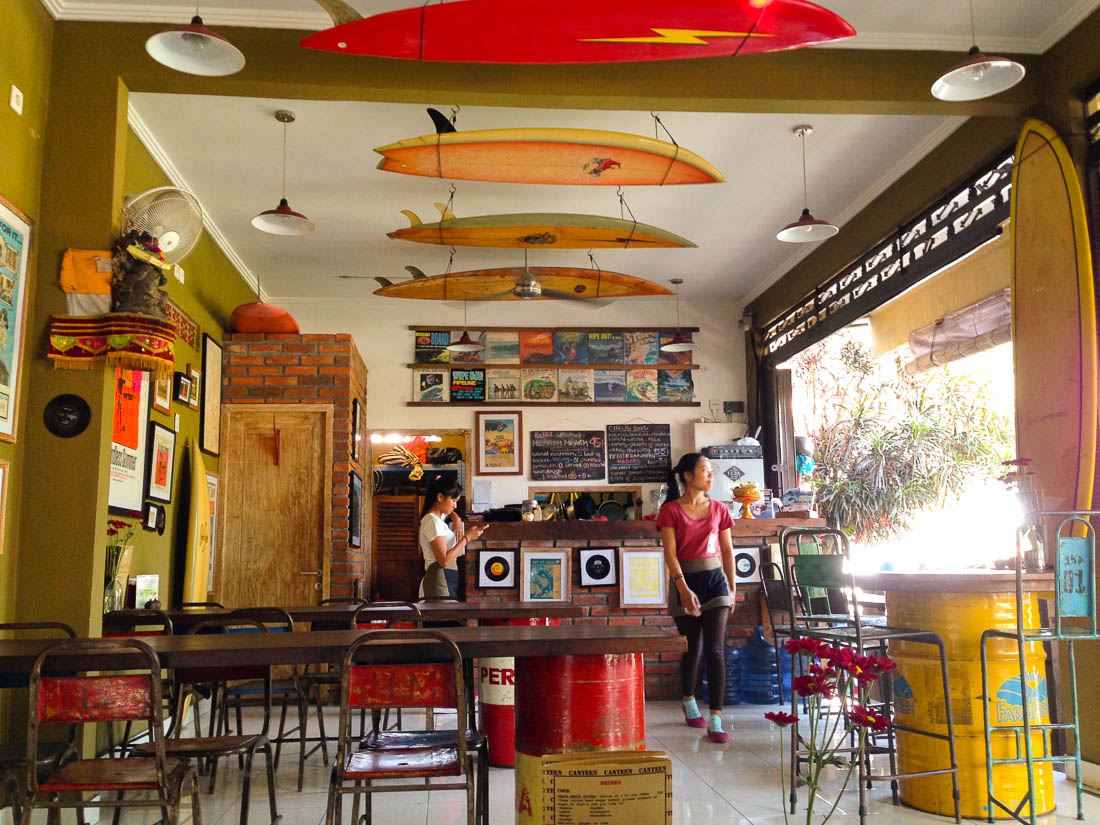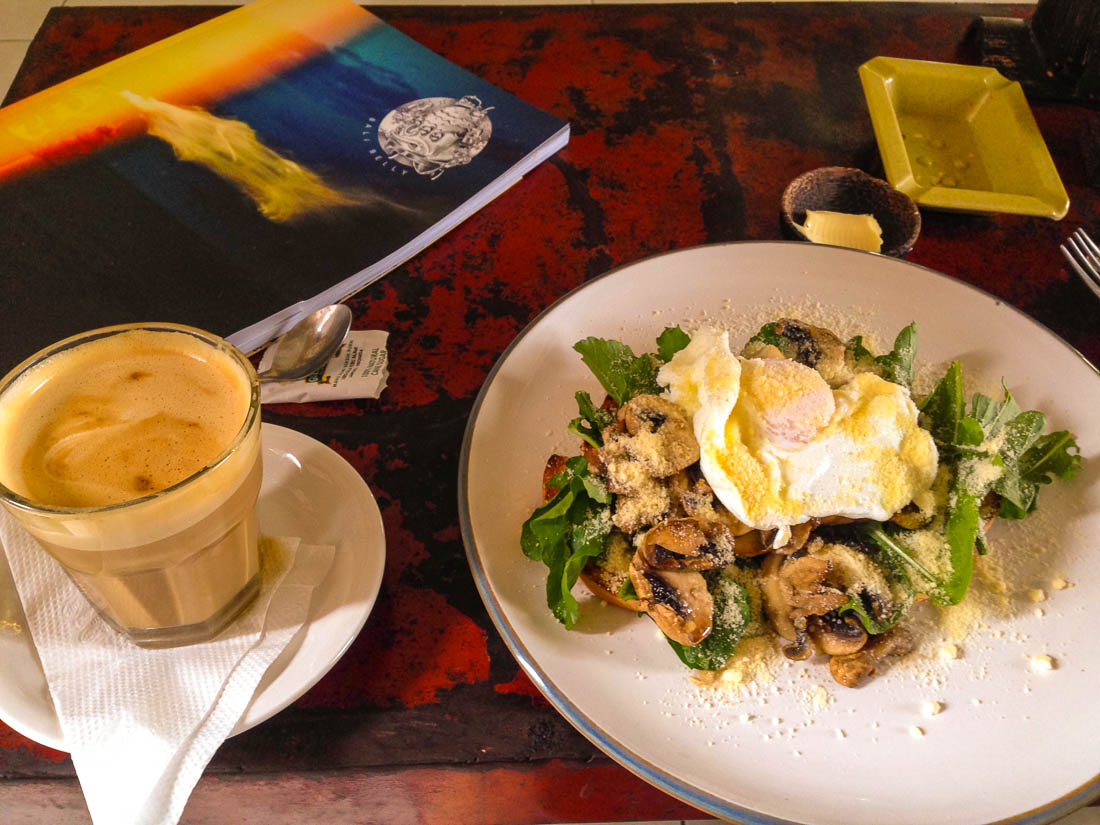 Drinks and live music at Old Mans in Canggu – this is where the hipsters hang.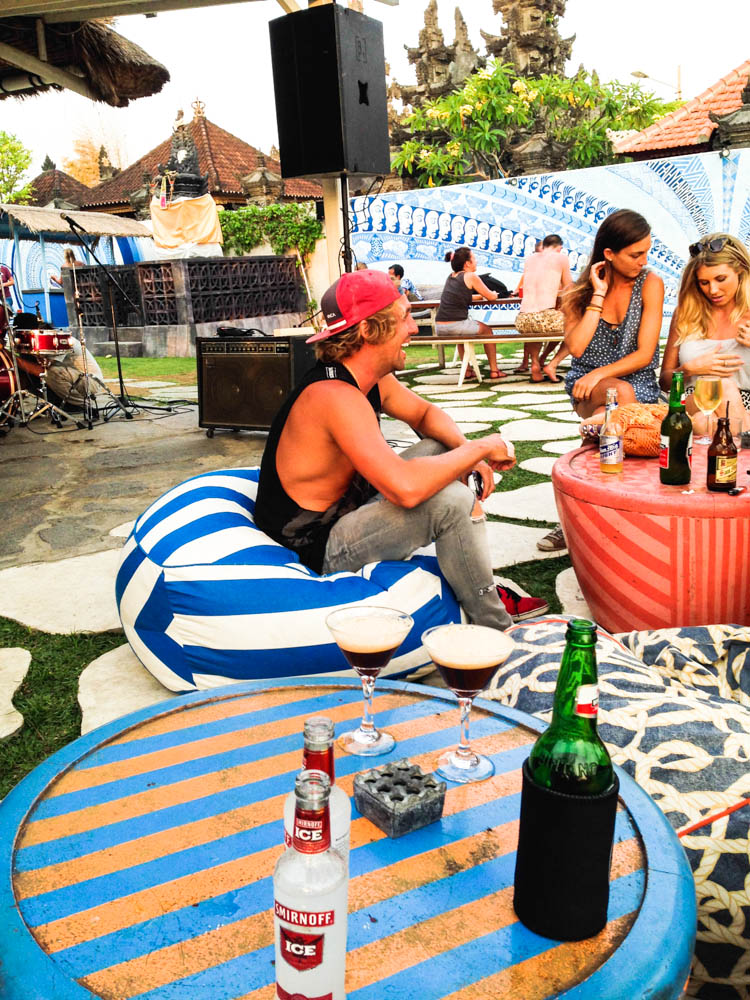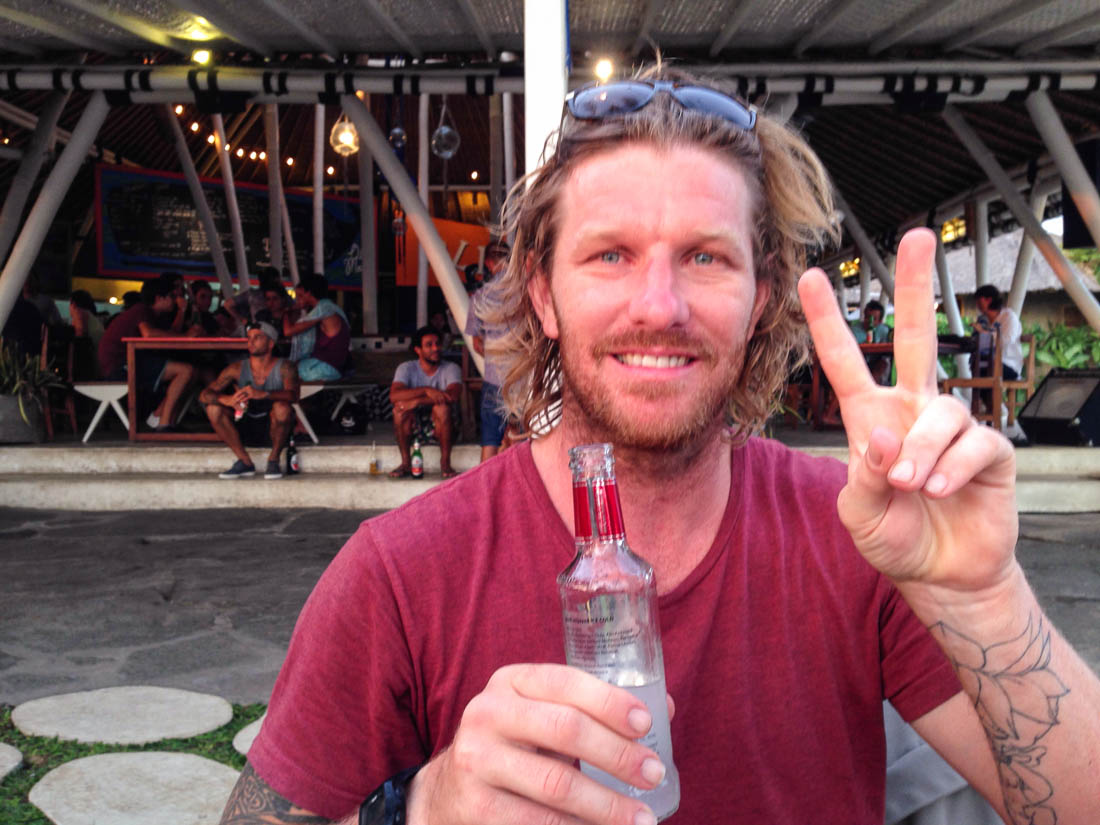 Thanks team Ireland for supporting 🙂 Much love!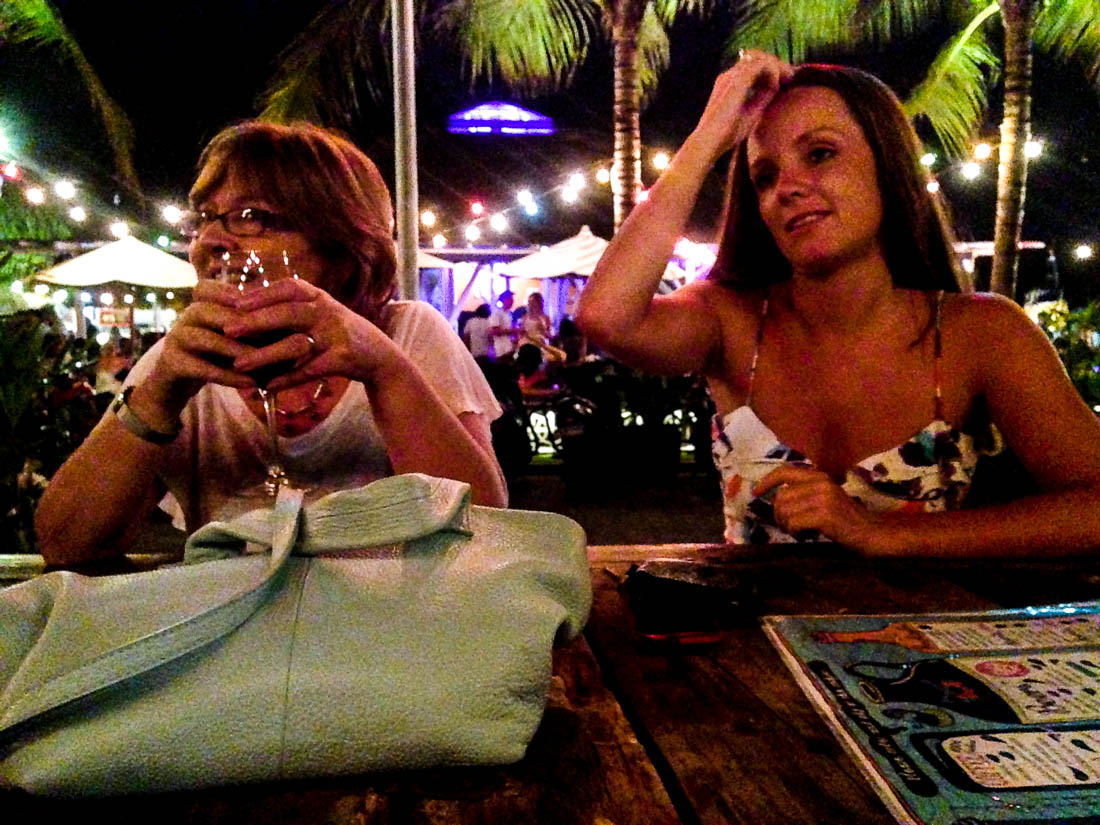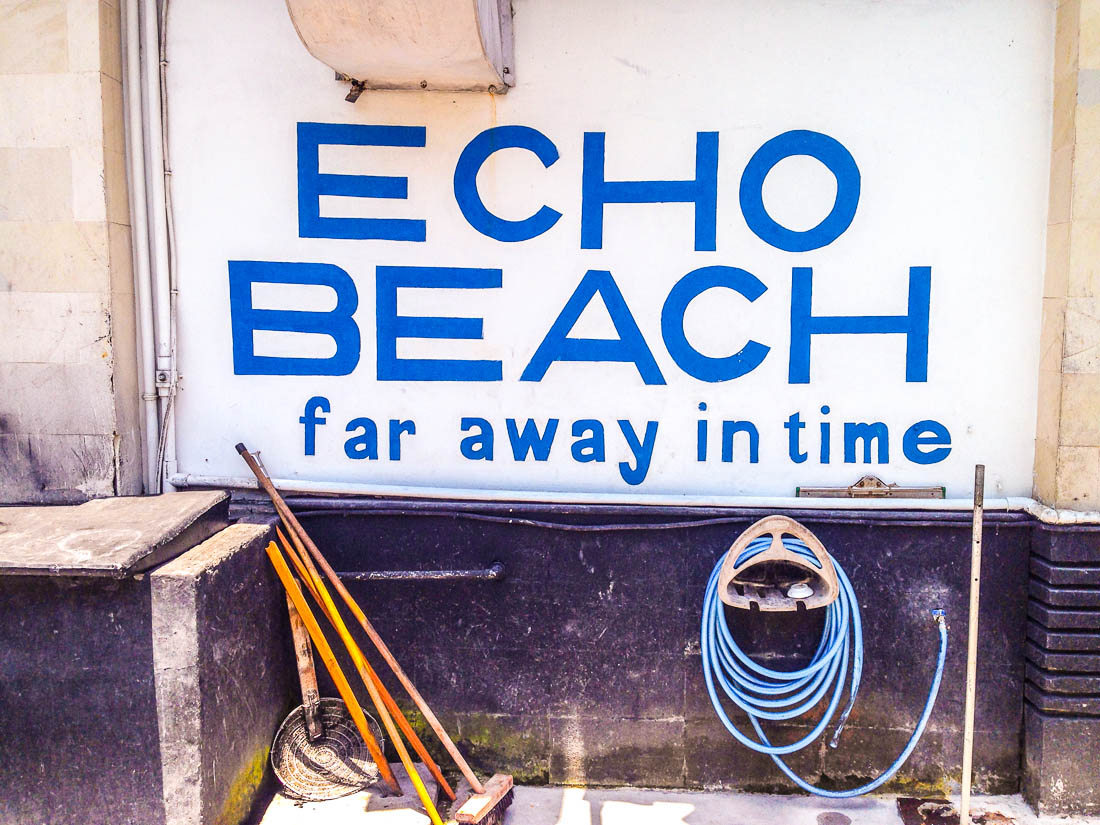 Cruising around in Canggu for a bit. Good food, awesome coffee and nice views.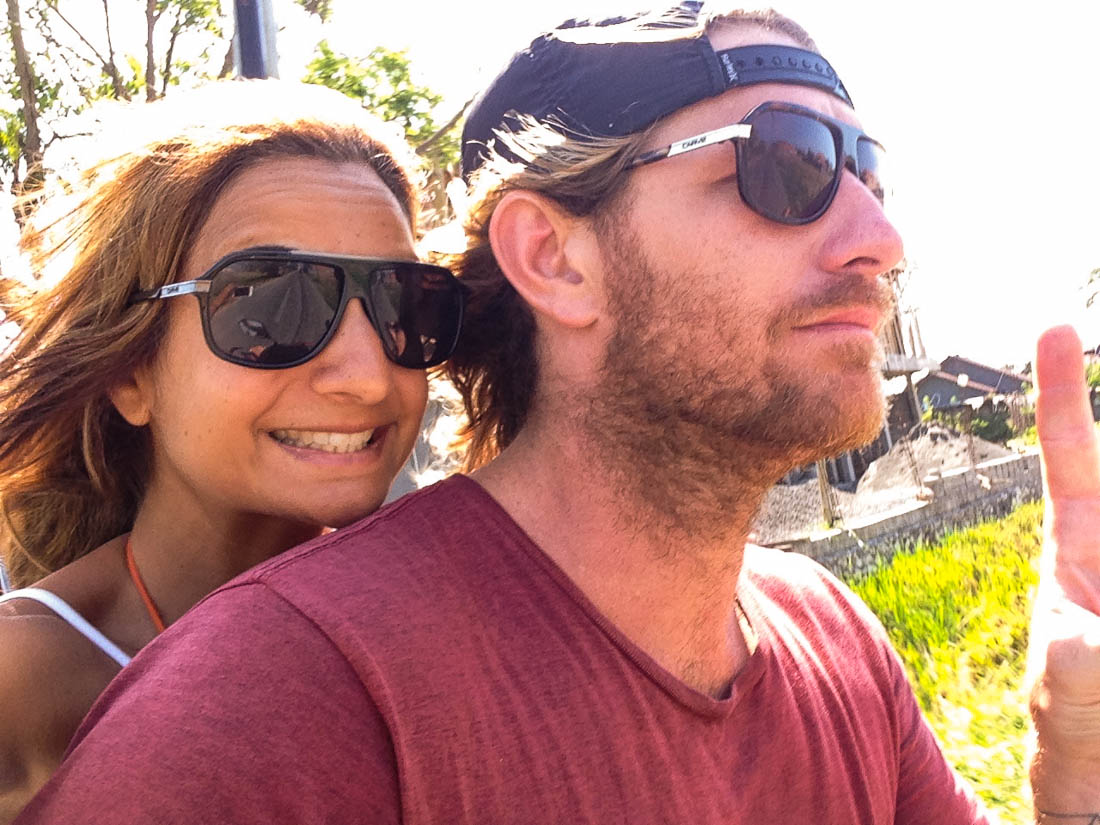 & that's it now we're at the airport heading for Melbourne and then Sydney. I'm glad we've had a few good surf sessions, time to catch up with a heap of people and yeah sampai jumpai lagi Bali!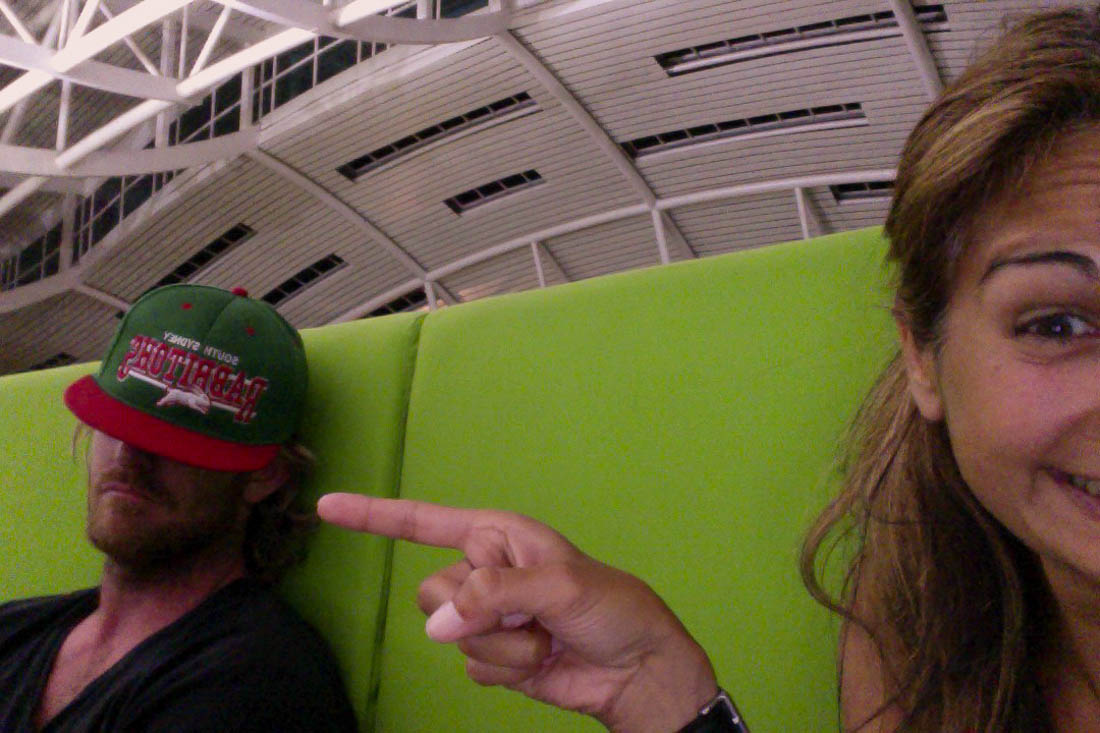 The rabbit fan has passed out on me for the second time today….