We meet a man yesterday who invited us to come and watch turtles being released back into the ocean. This local man keeps the eggs safe from fishermen trying to sell the eggs as food and other damage from boats or fishing nets on the beach. They keep the eggs until they've hatched and then when the newborn turtles are ready they're getting a bucket ride down to the beach to be released. Seems like a really great initiative.

Tiny little turtle getting ready for the swim of his life.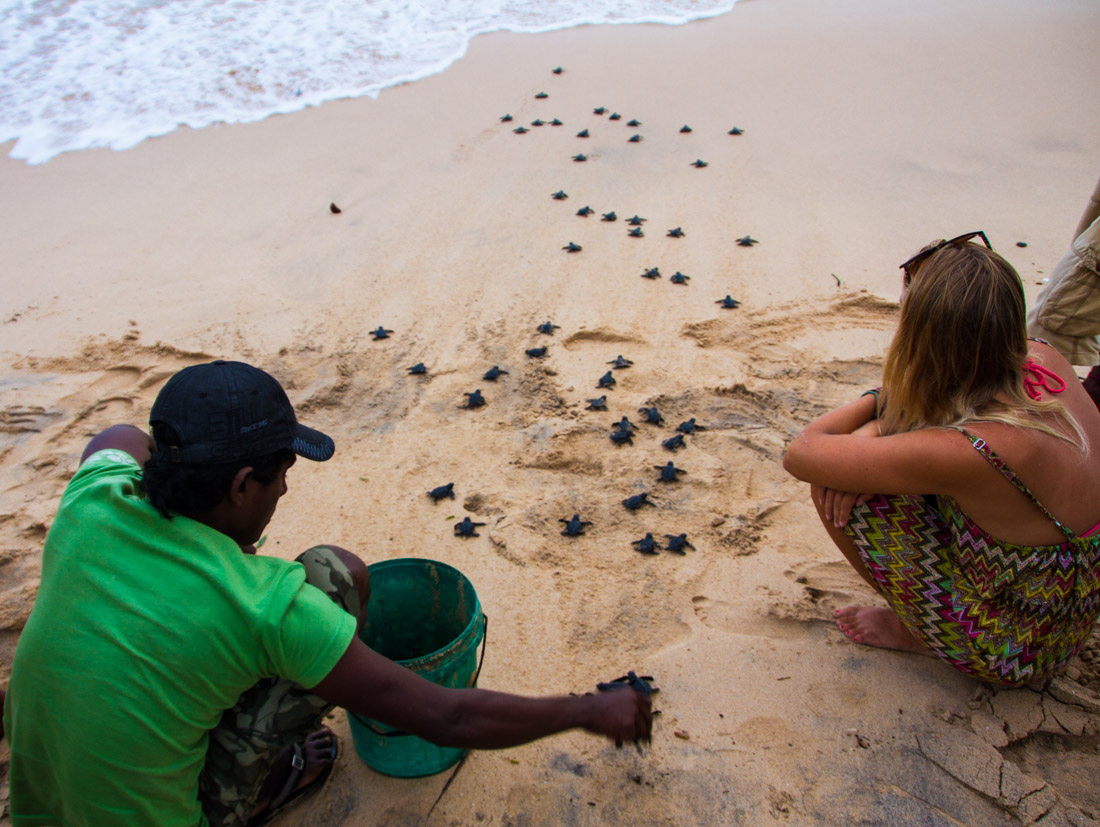 No doubt about it these guys know where're they are going.